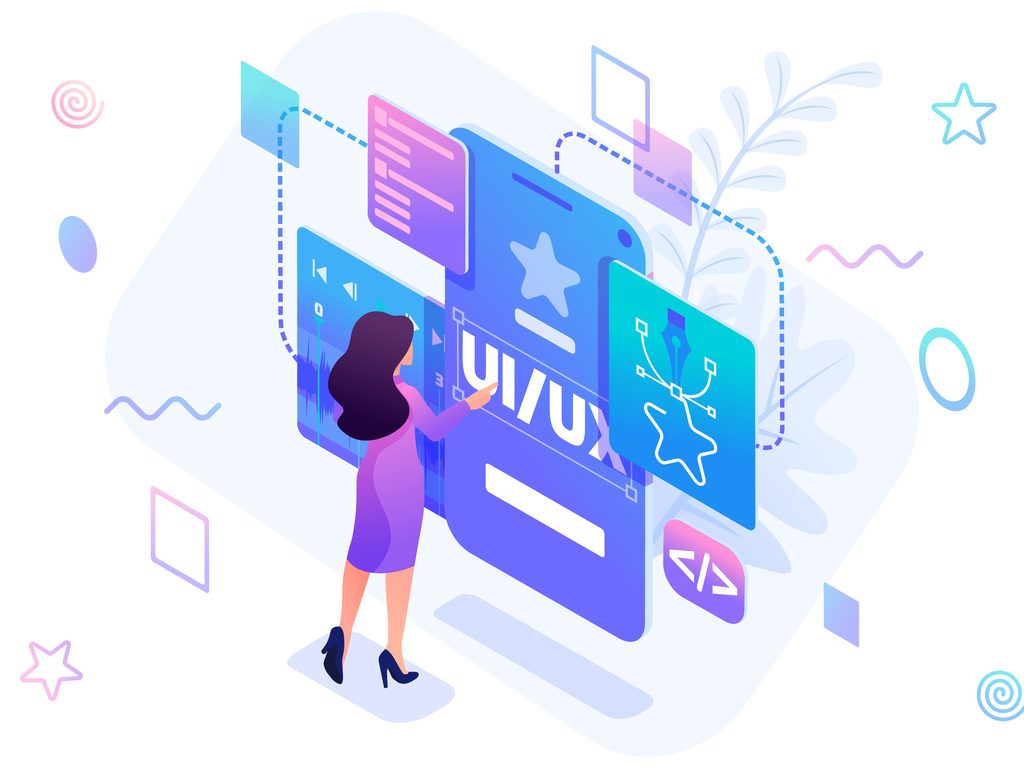 UI/UX
User Interface and User Experience are about the user-friendliness of your website. It is simply a matter of having a product that not only interacts with the user in a good way, it also makes the user driven to action. You can put any amount of resources into marketing and try to drive traffic to your website in the belief that you will get more customers, but with a lack of UI / UX it usually leads to a total failure – if you are not lucky will say… We don't work with luck.
We can not do everything within a given budget, but we always focus on developing a product that interacts in an appropriate way with the user. A product that is easy to navigate and works in all devices.
Common mistakes
… too many different colors or colors in the wrong combination make it difficult for the user to focus their gaze on what you want your potential customer to see.
Disturbing moments
Imagine that you are sitting and reading an interesting article that you have really stuck to, but all of a sudden it pops up something on the page that asks for your attention. You completely lose focus and get a little frustrated. When you close the box that popped up, you will no longer find where you were in the text – you have lost patience and leave the page.
Maybe the company wanted to invite you to their newsletter. Just good intentions but it ended in pure disaster.
We could line up an infinite number of scenarios, but the most important thing is that you understand what it's about.
Anything else?
Delivering good UI / UX requires experience. It is a wide area and it includes so much more than just shape and color. It is necessary to know how the target group you want to target works and acts, but also how people work in general.
At the same time, different strategies are required depending on what exactly your company wants to convey, what services or products you offer. The goal is always maximum conversion within the selected budget. The higher the budget you want to spend, the more time we can spend on the small details – which often become a crucial part of the overall impression.
Analysis / suggestions
Regardless of whether you have an existing website or not, we can develop proposals that can suit your business and that in the long run lead to an increased customer base.
All you need to do is tell us a little more about you and your services / products.
We will return with a tailor-made plan and a quote proposal completely free of charge, so you can make a decision accordingly. Maybe you just want to use us for some of the points that can be improved.
OK! We are at your service.
Increased efficiency
UI / UX does not only have to be about your potential customers, it can also be about products we develop that you use internally. We can develop systems tailored from the ground up that are built in a way that increases your efficiency and thus can spend more time developing your business.
Feel free to share questions or concerns with us. We're looking forward to it!