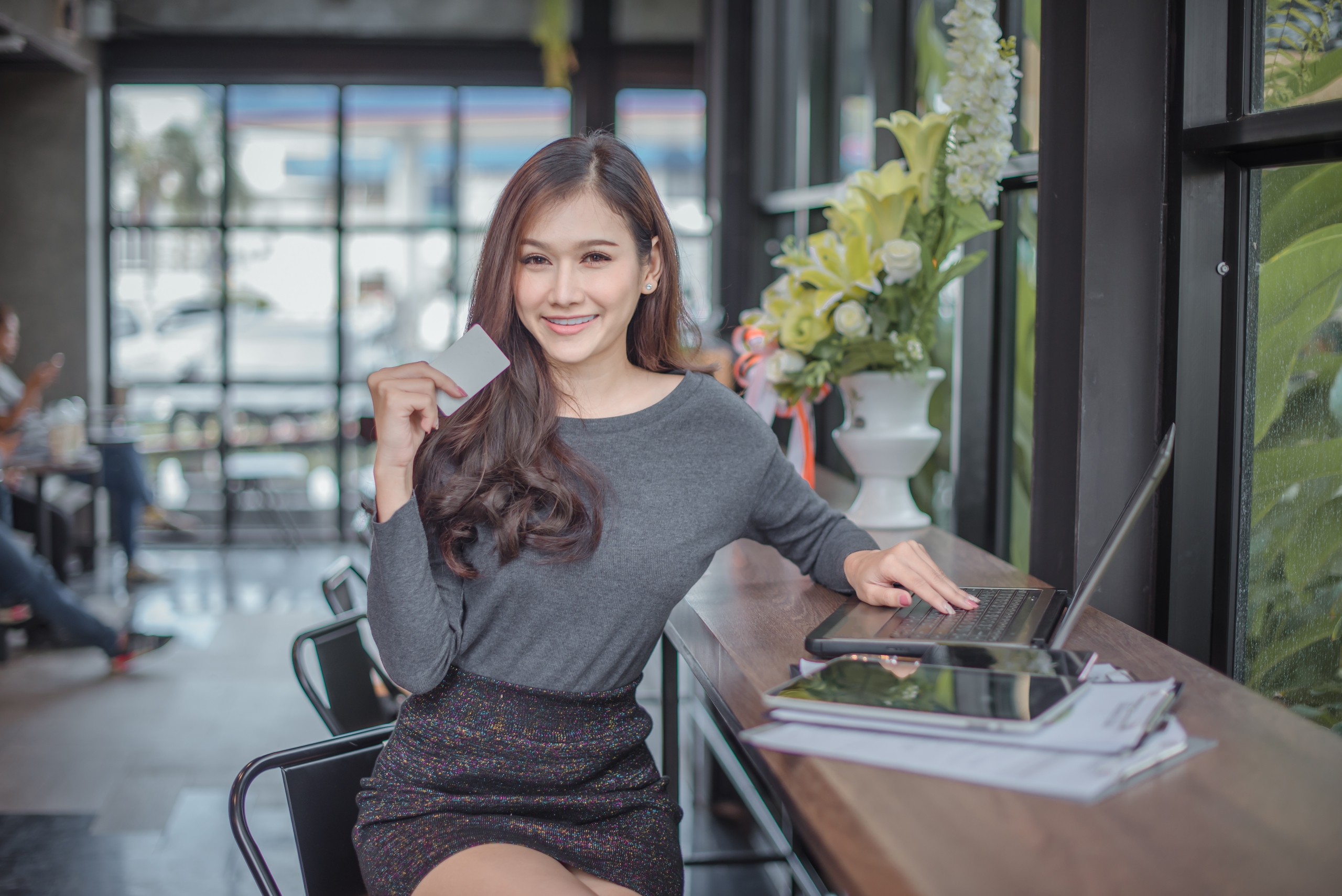 Webshop
Are you going to start an online shop and start selling products online or do you currently have a local but want to broaden your customer base?
You may be asking yourself the question or living with the perception that the only thing needed for you to succeed in sales is to develop an online shop. Unfortunately, this is rarely how it works. In order for a visitor to be attracted to purchase, a strategy is required, both for how your web shop should look and which target group you primarily want to meet.
Getting the cheapest possible online shop and then pocketing a large amount of money in digital marketing is not something we can recommend.
We can develop a solution that suits you, tailored to your needs and if desired; a strategic plan for how to succeed with sales optimally.
To find out exactly what your webshop can cost, we recommend that you fill in our quotation form and we will return with a price proposal.
WooCommerce – a powerful tool
WooCommerce is a so-called "plugin" for WordPress which in turn expands the basic functionality of WordPress so that a webshop can be run.
Payment Solutions
Choose from a variety of payment solutions, all to make it easier for both you and the customer.
Klarna, Payson, invoice or Swish and more.
Product Types
Whether you are selling products or services or even events, we can develop the solution for you.
We distinguish between "simple products" and "variable products". A variable product can have different colors, sizes or other attributes while a simple product has only 1 choice.
If you want to keep costs down, you can enter your products in the finished web shop yourself, otherwise we will be happy to do it for you at a running hourly rate or at a fixed price based on how many products are to be added and how advanced they should be.
Professional product
We give you a professional product that can grow and be modified over time, both in terms of appearance and functionality – completely according to your wishes.
Other Features
If you are looking for a booking system or other service for your company, get in touch with us and we will make sure to help you both at a competitive price and with tailored functions.
Custom Web Store
You may not want to use WooCommerce as a base for your shop? OK! We can develop your web shop through a different system or tailor it completely from scratch.
Ongoing support
We help you familiarize yourself with your new web shop so that you have control over how you handle orders, change shipping options and add products. If there are any concerns along the way, we are here ready to help you.
Webshop – package
Price example
Below you will find a hum about the price pictures in the normal case, but the packages below are not engraved in stone.
Contact us for a tailor-made quote , whether it's a budget of $565 or $5650 – we want to be able to help everyone with a suitable product regardless of budget.
This is included in all packages
| | |
| --- | --- |
| Webshop developed in Woocommerce | |
| Sales and administration system, Woocommerce | |
| Responsive Design and mobile adapted | |
| Unlimited number of products | |
| Contact form | |
| 1 High resolution image / page | |
| Image gallery | |
| 1 shipping option | |
| Payment solution through Payson | |
| Instructions on how to manage your new web shop | |
| Other support | $68/h |
If you choose our webhosting solution
| | |
| --- | --- |
| SSL-certificate | |
| Publishing Webbpoolen | $0 |
| Publishing on another web host | $99 |
| Unlimited number of emails | |
| Unlimited traffic | |
| Daily backup of database | |
| Fast server response | |
| Maximum uptime (we have managed to keep our services running with 100% uptime so far). Read more | |
| Secure server environment resistant to possible hacker attacks. More about how we do this | |
From
$1200
| Webbshop Brons | |
| --- | --- |
| Design | According to template |
| Subpages | 5 |
| SEO - onpage | BASIC |
| Functionality | BASIC |
| Pagespeed mobile/computer | atleast 50/80 |
| Help with texts | Optional |
| Pictures in addition to those included | Optional |
| Logo | Optional |
| Optimization | Basic |
| Payment solution | Paypal |
| Help with simple products | |
| Help with variable products | |
| Shipping options | One |
| Google Analytics | Optional |
| Email or phone support | 1 hour |
| Installment 12 months | $120 * 12 |
From
$1700
| Webbshop Silver | |
| --- | --- |
| Design | As required |
| Subpages | 10 |
| SEO - onpage | SILVER |
| Functionality | BAS |
| Pagespeed mobile/computer | minst 50/80 |
| Help with texts | Optional |
| Pictures in addition to those included | Optional |
| Logo | Optional |
| Optimization | Silver |
| Payment solution | Paypal |
| Help with simple products | |
| Help with variable products | |
| Shipping options | Max 10 |
| Google Analytics | |
| Email or phone support | 2 hours |
| Installment 12 months | $170 * 12 |
From
$2255
Quotation is made based on your demands
| Webbshop Guld | |
| --- | --- |
| Design | As required |
| Subpages | As required |
| SEO - onpage | Gold |
| Functionality | As required |
| Pagespeed mobile/computer | Atleast 50/80 |
| Help with texts | As required |
| Pictures in addition to those included | As required |
| Logo | As required |
| Optimization | Gold |
| Payment solution | You choose |
| Help with simple products | |
| Help with variable products | |
| Shipping options | As required |
| Google Analytics | |
| Email or phone support | As required |
| Installment 12 months | $225 * 12 |